What's a LIDAR?

LIDAR = LIght Detection And Ranging

A LIDAR is similar to the more familiar RADAR, and can be thought of as a laser radar.

In a RADAR, radio waves are transmitted into the atmosphere, which scatters some of the power back to the radar's receiver.

A LIDAR also transmits and receives electromagnetic radiation, but at a higher frequency. LIDAR operates in the ultraviolet, visible and infrared region of the electromagnetic waves.

What can you do with LIDAR?

Measure distance
Measure speed
Measure rotation
Measure chemical composition and concentration
of a remote target where the target can be a clearly defined object, such as a vehicle, or a diffuse object such as a smoke plume or clouds.

What you need?

a laser to send out powerful light pulses
a telescope to receive the backscattered light
a sensitive detector to measure the intensity
a bunch of electronics, ...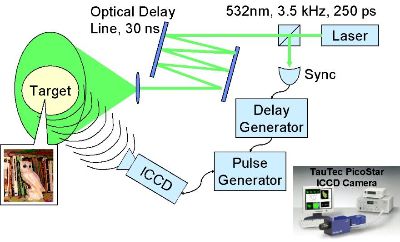 A typical LIDAR setup consisting of a pulsed laser, target and time-gated ICCD camera.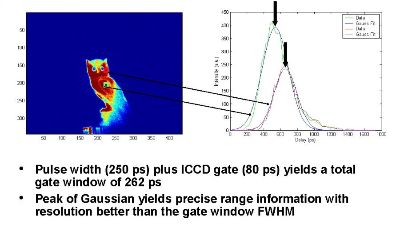 LIDAR RESULTS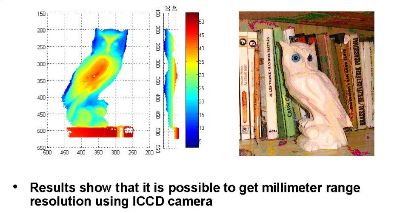 LIDAR RESULTS

LIDAR MOVIE using the above setup

TYPES OF LIDAR

Different types of physical processes in the atmosphere are related to different types of light scattering. Choosing different types of scattering processes allows atmospheric composition, temperature and wind to be measured.

DIAL LIDAR (Differential Absorption Lidar)
Flourescence LIDAR
Mie (Aerosol) LIDAR
Raman LIDAR
Rayleigh LIDAR